Or would you prefer a Conqueror challenge?
Conquer Your Fitness Goals With Every Mile That You Do!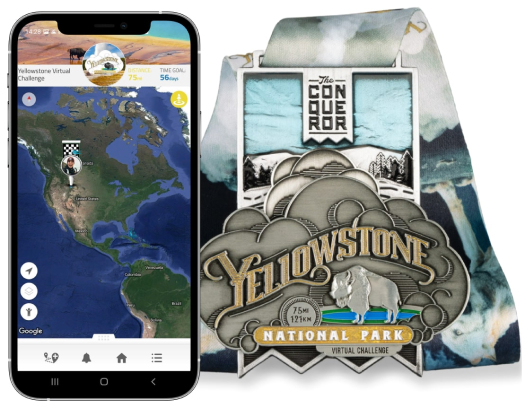 Join ready-made challenges to travel to some of the most awe-inspiring routes on Earth.
You can pick whatever kind of exercise you want and use it to count towards your progress in your challenge.
40+ ready-to-go iconic routes
Accessible for all fitness levels
Real medal dispatched on completion
Engaging incentives to help you stay motivated
Access to our private Facebook group
Plant 5 real trees or stop 50 plastic bottles from entering the ocean
Stand-alone Conqueror app & app syncing
Some popular routes include Yellowstone Park (75miles), Niagara Falls (70miles), Road to Hana (64miles), Giza Pyramids (46miles), Marathon to Athens (26miles), Route 66 (2,280miles) and more.
The only tough decision is which one to go for!
VISIT THE CONQUEROR

& SIGN UP